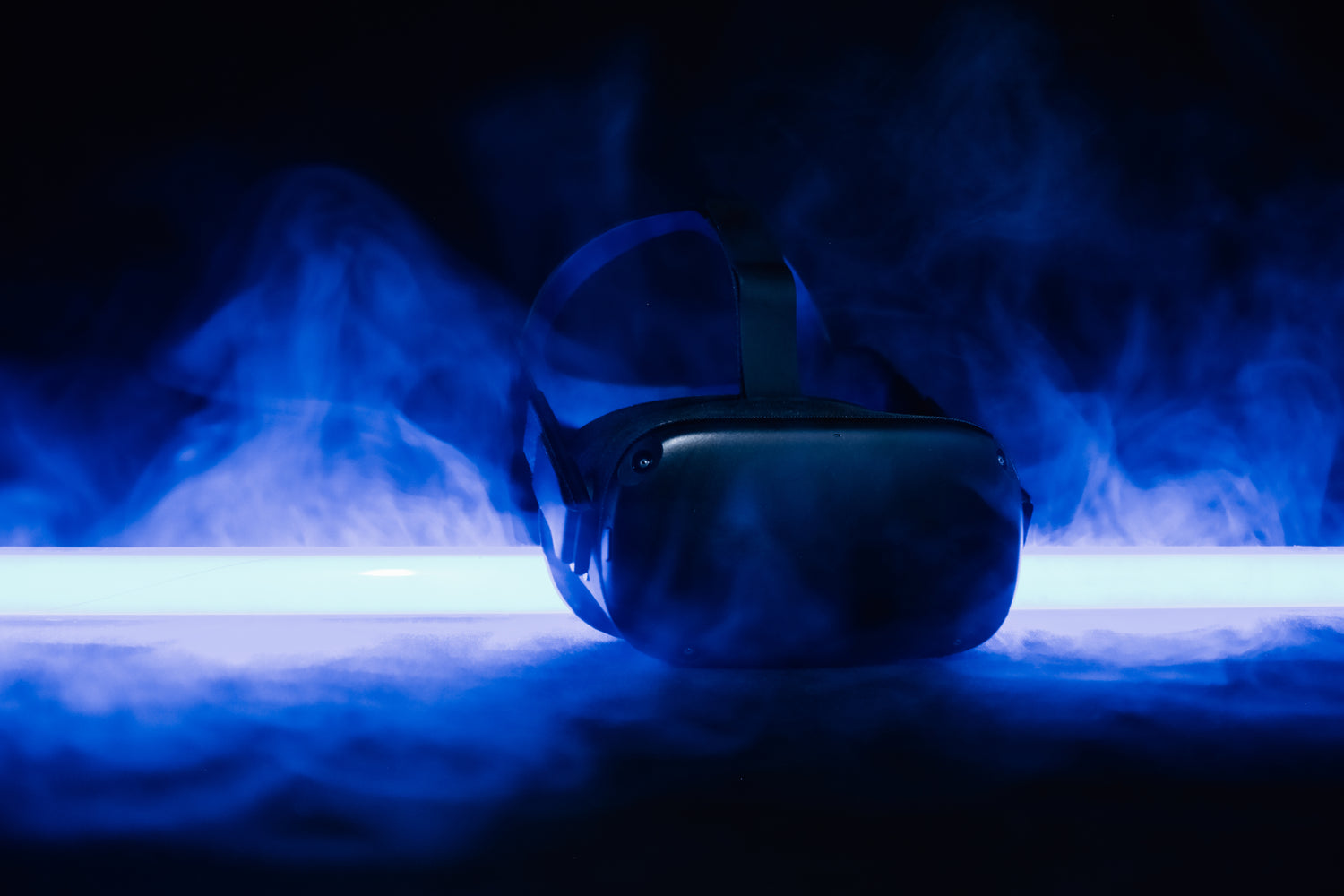 Zandy is a Virtual Reality Artist whose life had changed since picking up her first virtual brush in May 2019. All of her art is created in Virtual Reality which allows her to become fully immersed creating art with volume in three-dimensional space. Zandy's designs are exclusive to this website for both the Artisan and Casual Collections. Amazing products with all budgets in mind. You can follow Zandy's daily VR Art journey on Instagram and Twitter. The links are listed below.
Just in time for the Holiday!
Meet Buttercup the Reindog! She's got attitude, ready to shop and makes people smile. Perfect to wear during the season or purchase as a gift for any dog lover.
The Artisan Collection
EACH ITEM IS HANDCRAFTED JUST FOR YOU!
The Artisan Collection includes exclusive designs from ZandyXR in the purest form, direct from Virtual Reality. Each piece is carefully printed, sewn and handcrafted by seamstresses and leather workers in London and is shipped worldwide. Extra care was taken selecting thread color, hardware and materials for each item. Guests can also customize certain pieces in the collection for these high quality one of a kind products crafted with the same care and emotion which she creates in her daily art. 
To make sure you are satisfied with your shopping experience, it is important to check your measurements and compare it to the size chart for accuracy. The distributor will not exchange or refund items because the wrong size or materials were selected. Items are hand made for each individual customer's specifications, which is a unique personalized shopping experience for this store. Please see the refund policy below on the Artisan Collection for more information.
The Casual Collection
The Casual Collection is the perfect choice if you're shopping for casual shoes, tees, hoodies, sweatshirts and leggings to lounge around in as well as to purchase gifts for that special someone. Items are printed, not handmade and there are plenty of Zandy's designs and characters to choose from with all budgets in mind. 
CASUAL SHOE COLLECTION ADDED!
High Tops, Athletic Shoes and Flats with many new designs and much more to come!
Let customers speak for us